Write a Review
Visits Hermanas Molina
5/5, based on 10 users reviews.
Ms. María Serra
Ibiza





María Serra in Hermanas Molina




5

/5

Contentísima con la keratina. Mi pelo está súper liso,brillante y suave. Gracias!
Ms. Carmen Serra
Ibiza





Carmen Serra in Hermanas Molina




5

/5

Keratina perfecta. Increíble! Mil graciassss,estoy súper contenta.
Ms. Sandra Mayans
España





Sandra Mayans in Hermanas Molina




5

/5

Increíbles como profesionales.... Alisado keratina perfecto, cómo jamás me han realizado..... Cómo personas, aún más recomendable.... Una tarde inolvidable, el verdadero lujo ...Read more
Ms. Marga Torres
Ibiza





Marga Torres in Hermanas Molina




5

/5

Encantada con el tinte exprés. 10 minutos y listoooooo Muy recomendables
Ms. Lidia Fernandez
Ibiza





Lidia Fernandez in Hermanas Molina




5

/5

Las recomiendo 100% Encantadoras las tres hermanas y super profesionales. Genial la manicura permanente y mi color de pelo. Muchas gracias chicas
Ms. Casal
España





Casal in Hermanas Molina




5

/5

Vivo en Madrid y son mi salvacion en Ibiza. Las recomiendo. Super profesionales. Gracias,Hermanas Molina
Ms. Ana García
Ibiza





Ana García in Hermanas Molina




5

/5

Son geniales, gracias chicas!!!!
Ms. Gemma
España





Gemma in Hermanas Molina




5

/5

Siempre acudo a ellas, aunque tenga que moverme de población. Me dan el toque que quiero. Gracias Mari!
Ms. Planells
España





Planells in Hermanas Molina




5

/5

Estic contenta amb l'estil que donen al meu pèl i el tracte qeu rebut, salutacions
Ms. Lorena
España





Lorena in Hermanas Molina




5

/5

Alisado recomendado. Muchas gracias+++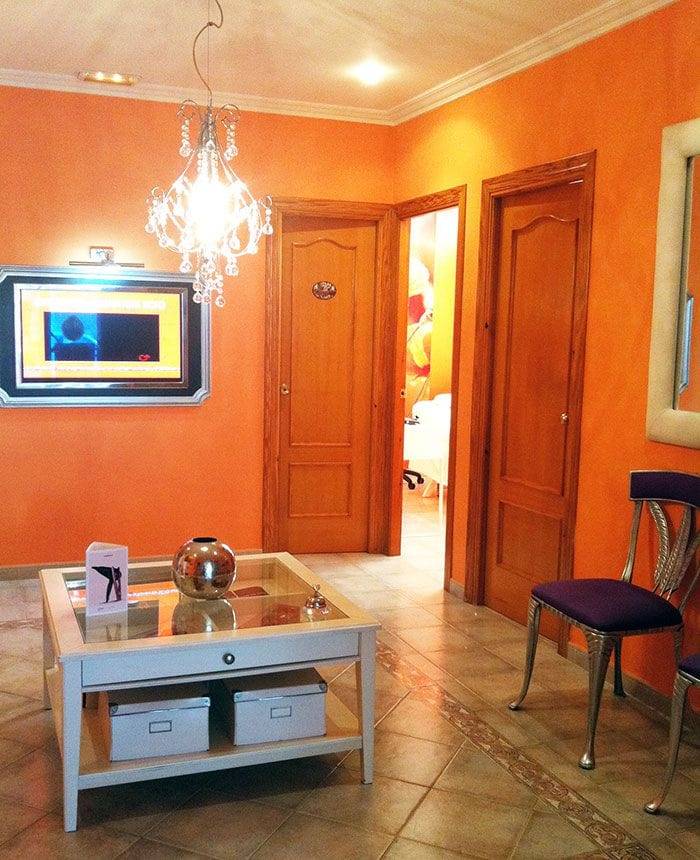 Increíbles fotos en ultravioleta de 'body art' en cuerpos femeninos
Monday 30 June 2014, 11:33 AM
En un proyecto que une la belleza de las formas femeninas con espectaculares escenas de naturaleza, un artista de California, John Poppleton, ha creado obras de arte pintadas directamente en la piel humana utilizando sombras fluorescentes de lila, naranja y verde para fotografiarlas posteriormente. Su proyecto, llamado Under Black Light (bajo la luz ultravioleta), consiste en en bodyscapes (paisajes en cuerpo humano) de fenómenos naturales como atardeceres, tormentas en océanos tropicales y cordilleras montañosas bajo la luna.
etiquetas: fotos ultravioleta, body art, john poppleton
Hermanas Molina, your hairdresser and beauty salon in Ibiza.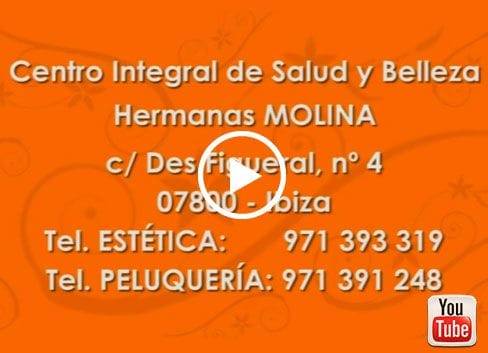 | | | |
| --- | --- | --- |
| | See the video showing views of Hermanas Molina. | |
Moisturizing is essential for healthy
healthy, shiny hair
. Home In Hermanas Molina we have a great variety of moisturizing treatments to care for, rebuild and beautify your
hair
.
We also have a wide range of treatments and colors from the hand of the best brands, to give light to your mane and get a
current look
. Home You can also enjoy our
advice
in the choice of your hairstyle, adapting to your physical, style and needs.
Nowadays beauty treatments, from an eyebrow or complete depilation to a simple manicure, play a very important role in our image. And in Hermanas Molina we take it very seriously.
Our
Salon
has a space reserved for all types of hair removal with warm honey wax. Home We also perform basic manicure service so that you can enjoy perfect nails .
Well being and
Ayurveda, Reiki and Bach Flowers
therapies applied to modern life, to achieve a longer and more balanced life, eliminate stress and personal development.
Location
Come visit, we are 1 mile from the center of Ibiza, near Mercedes Benz dealerships, Mitsubishi Motors, Seat and beside pharmacy and tight.


QR/Bidi Geo

View details »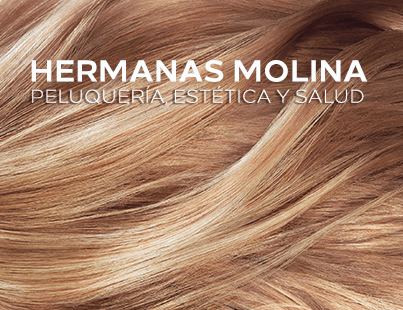 ---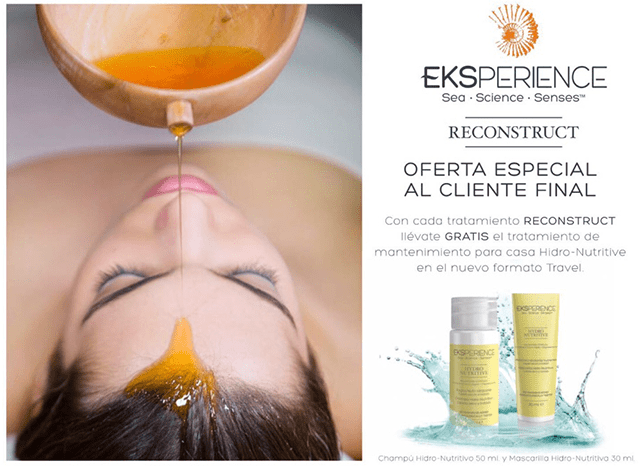 ---